Ship Information for the S.S. Elbe
---
On October 31, 1885, another family of Fritschers arrived on the shores of the United States of America. Joseph Eugene Fritscher and his family left Kaltenlautsch and made the trip on the S. S. Elbe from Bremerhaven, Germany to New York. From there, they traveled by rail to southwestern Minnesota to be near their family and friends who had settled there, living the first month with Joseph's sister, Theresia Fritscher Ulrich. Joseph and Theresia were the children of Anton Fritscher Joseph E Fritscher, had married Theresia Hruby Rintsch in 1868. Theresia was a widow with eight children at the time, and after they married, they had another five children. By the time of their trip in 1885, two of their children had died. The children who made the trip with them were: Augusta, Joseph Jr., and Theresia Fritscher, Anton Rintsch, Theresia's son from her first marriage. Sedonia Pentsch, Theresia's young niece also was with the family.
Captain F. Hamelmann was Master of the SS Elbe from Bremen.
ELBE – ( Fritscher Passengers )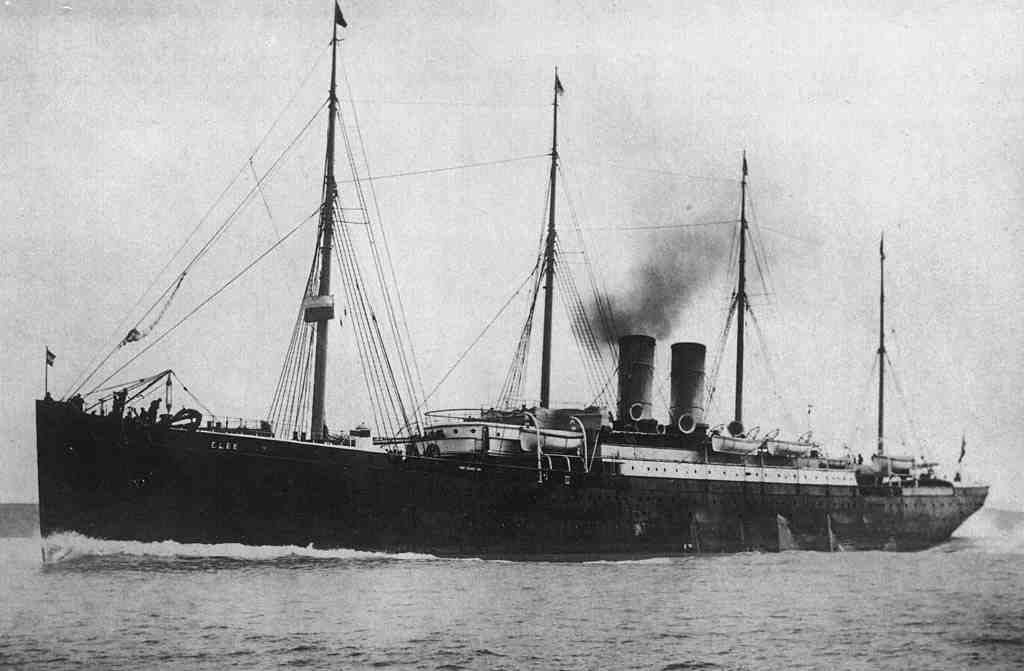 #271 Jos Fritschler 11 m child Austria
#272 Theressia 16 f child Austria
#273 Joseph 42 m workman Austria
#274 Theressia 52 f wife Austria
#275 Anton Rintsch 25 m workman Austria
#276 Auguste Fritschler 7 f child Austria
#277 Sedonie Pentsch 3 f child Austria
The SS Elbe was an iron-hulled steamship built in 1881 by John Elder & Co, Glasgow, for Norddeutscher Lloyd. Her maiden voyage was begun on April 4, 1881. The ship was 432 feet in length, 45 feet in width and had a gross weight of 4,510 tons. She had a straight bow, two funnels, and four masts and was a steamer that traveled at a speed of 16 knots.2 The Elbe was Norddeutscher Lloyd's first express steamer and could sail from England to New York in just over 8 days. Voyages were virtually always sold out. In 1883 she was outfitted with electric lights. However, she proved to be uneconomical because of her high consumption of coal and her small cargo capacity. She had accommodations for 179 passengers in 1st class, 142 in 2nd class, and 796 in steerage and was the line's first vessel with first class amidships instead of aft. In addition to sailing to the USA, the Elbe made three voyages to Australia. The Elbe crashed with the British steamer Crathie on January 30, 1895, about 30 miles west of Ijmuiden, Neterlands, and sank within twenty minutes. There were 332 of the 352 passengers reported dead.
The longitudinal section at left, shows life on board the vessel during the crossing. The metal bunk beds of steerage class and the luggage room can be seen on the bottom deck. Steerage class passengers on the "ELBE" ate their meals in the dormitories. 1
---

Source: 1 Extracted from the listing posted to the Emigration-Ships Mailing List by Michael Palmer - 5 July 1998
2 ITSG (Immigrant Ships Transcriber Guild) at immigrantships.net